Mac Power Users Live in Chicago
I've been a longtime listener of the Mac Power Users podcast. I started listening about nine years ago and haven't missed an episode since.
Recently, co-host Katie Floyd left the podcast and was replaced by Stephen Hackett, one of the founders of Relay FM. Among his many other titles, Stephen is Relay's Senior Vice President of Live Events, and it didn't take him long to bring that expertise to Mac Power Users.
When I saw that MPU would record a show live in front of an audience in Chicago in early March, I jumped at the chance. I was able to grab one of the tickets that included not only the show itself but a meet and greet with Stephen and David Sparks after the event.
As much as I like MPU, flying to Chicago just for a few hours seemed like a bit of a waste, so I decided to make a full weekend out of it. I love museums, and the Museum of Science and Industry and the Field Museum of Natural History are two of my favorites. I visited both many times when my grandparents lived in the Chicago suburbs, but I haven't been to either in over a decade. The two museums and the recording of MPU would make a nice weekend trip.
Friday
One of the nice things about Chicago is that it's one of the few cities I can get a direct flight to from Wichita. I was able to fly out late Friday afternoon.
Saturday
I spent the day on Saturday at the Museum of Science and Industry. It's changed quite a bit since I was last there and it's a very interesting museum. I went all out and took the tours of their coal mine mockup and U-505, a captured German submarine. Despite spending the entire day there, I wasn't quite able to see everything.
Over at the Mac Power Users forum, some folks arranged to meet for dinner before the show. We rendezvoused at an Apple Store near the venue and to a nearby Mexican restaurant.1 It was great spending some time talking to fellow MPU listeners.
MPU

Live!

We headed over to the venue and got there just before the doors opened at 7pm. Before the show, I had a chance to talk with Focused co-host Mike Schmitz, as well as recent Focused guest Chris Bailey.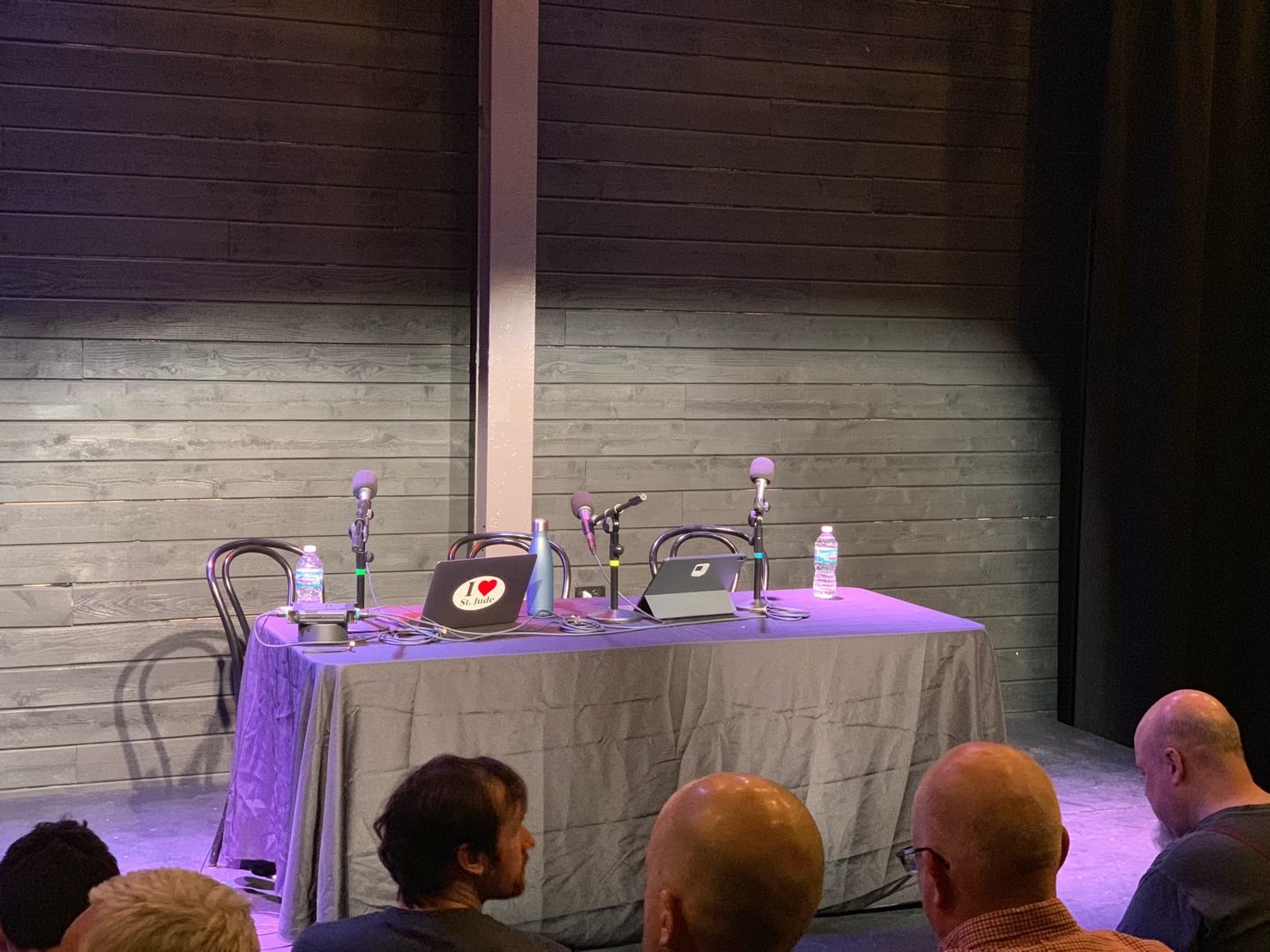 One that was obvious as soon as we entered the theater was that there were three microphones up on stage. This lead to some speculation about who might be guesting on the live show.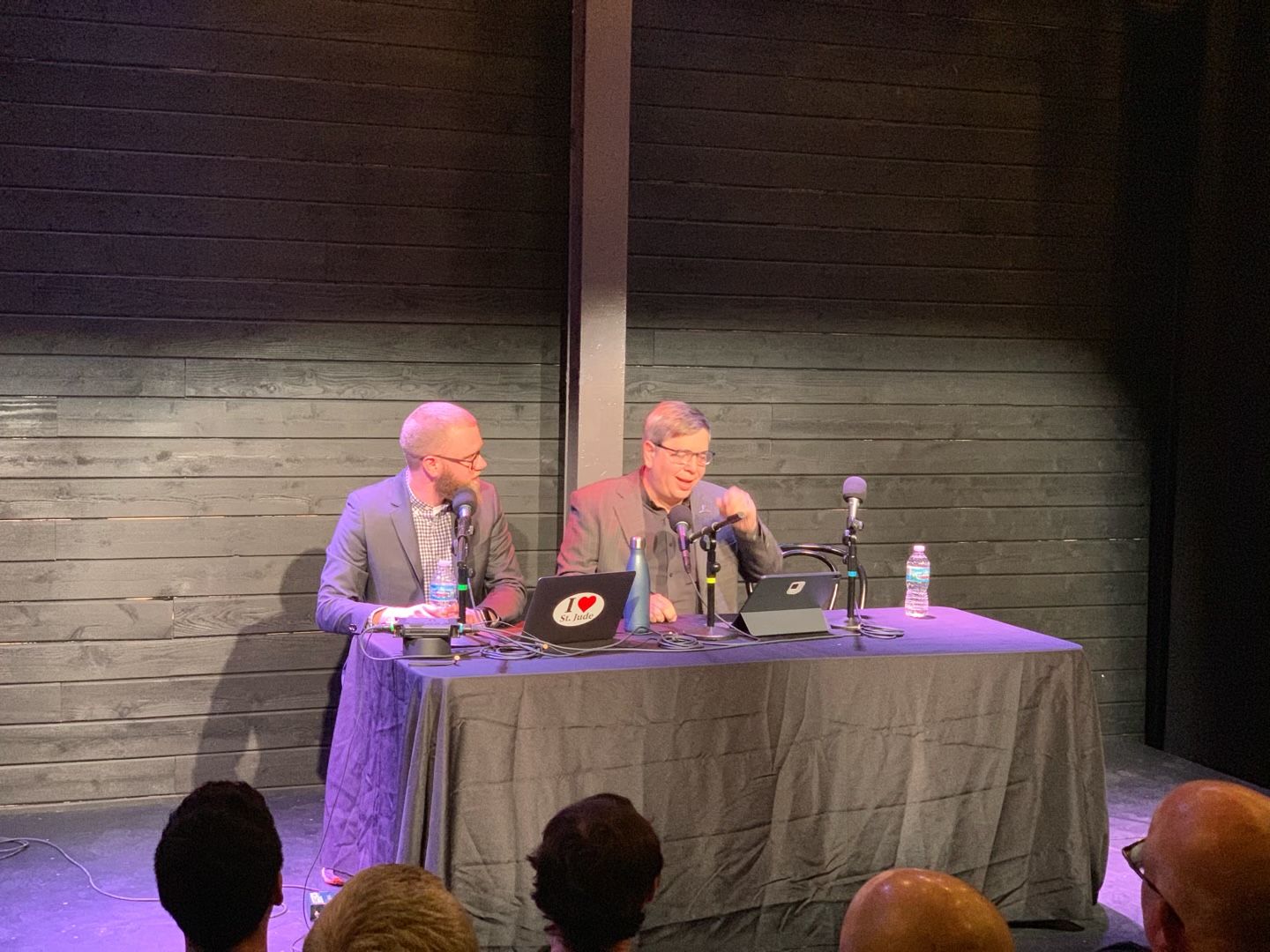 Things got rolling about 7:30 as David Sparks and Stephen Hackett came out (to much applause). After some discussion of David's misadventures with a missing Documents folder on his iMac Pro, they were joined by Rose Orchard (co-host of Automators. She and Stephen discussed the new MacBook Air, which they both seem to like quite a bit.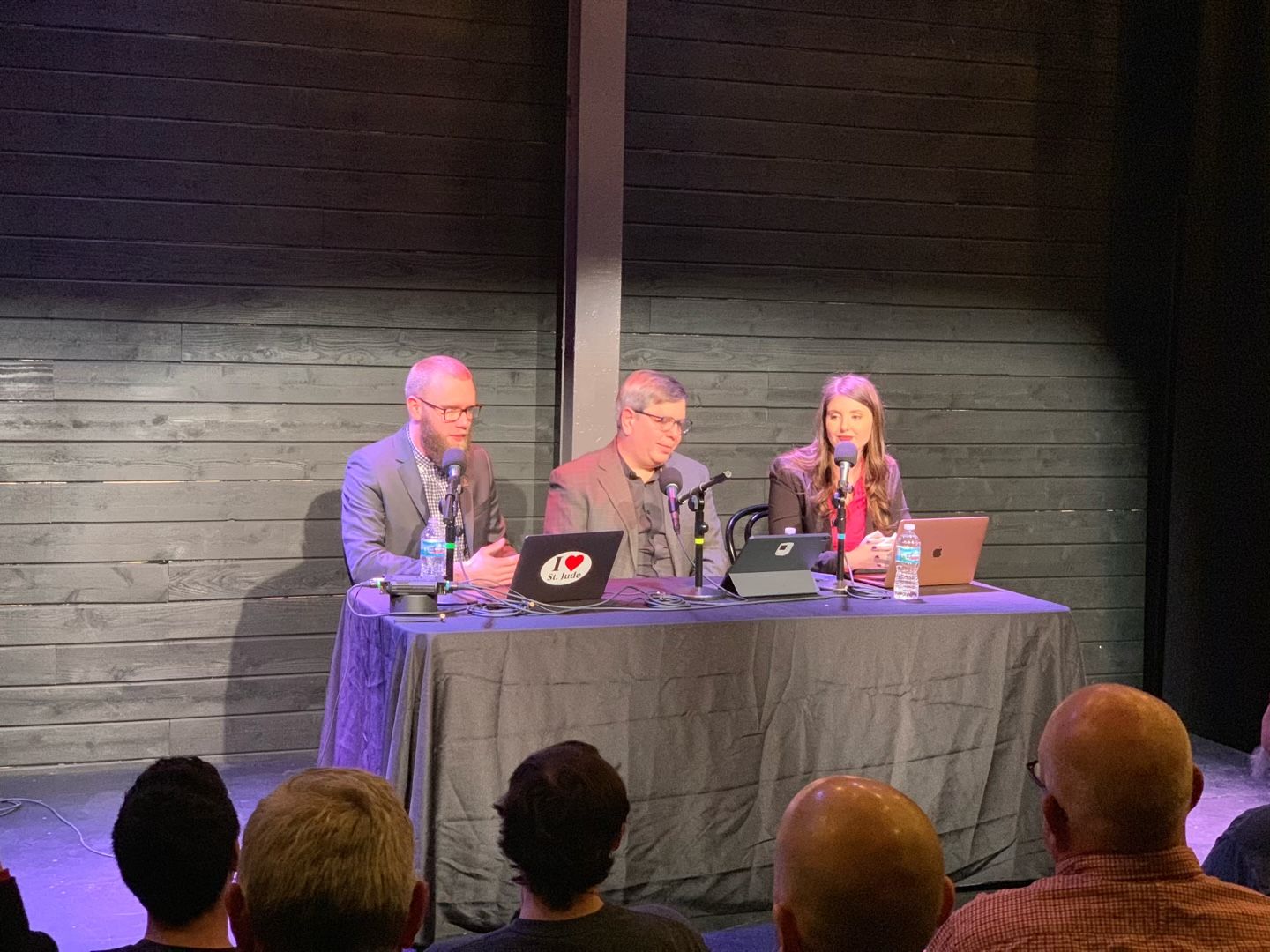 Rose was not the only special guest though. After the discussion of the Air, they brought out Mike Hurley, co-founder of Relay FM.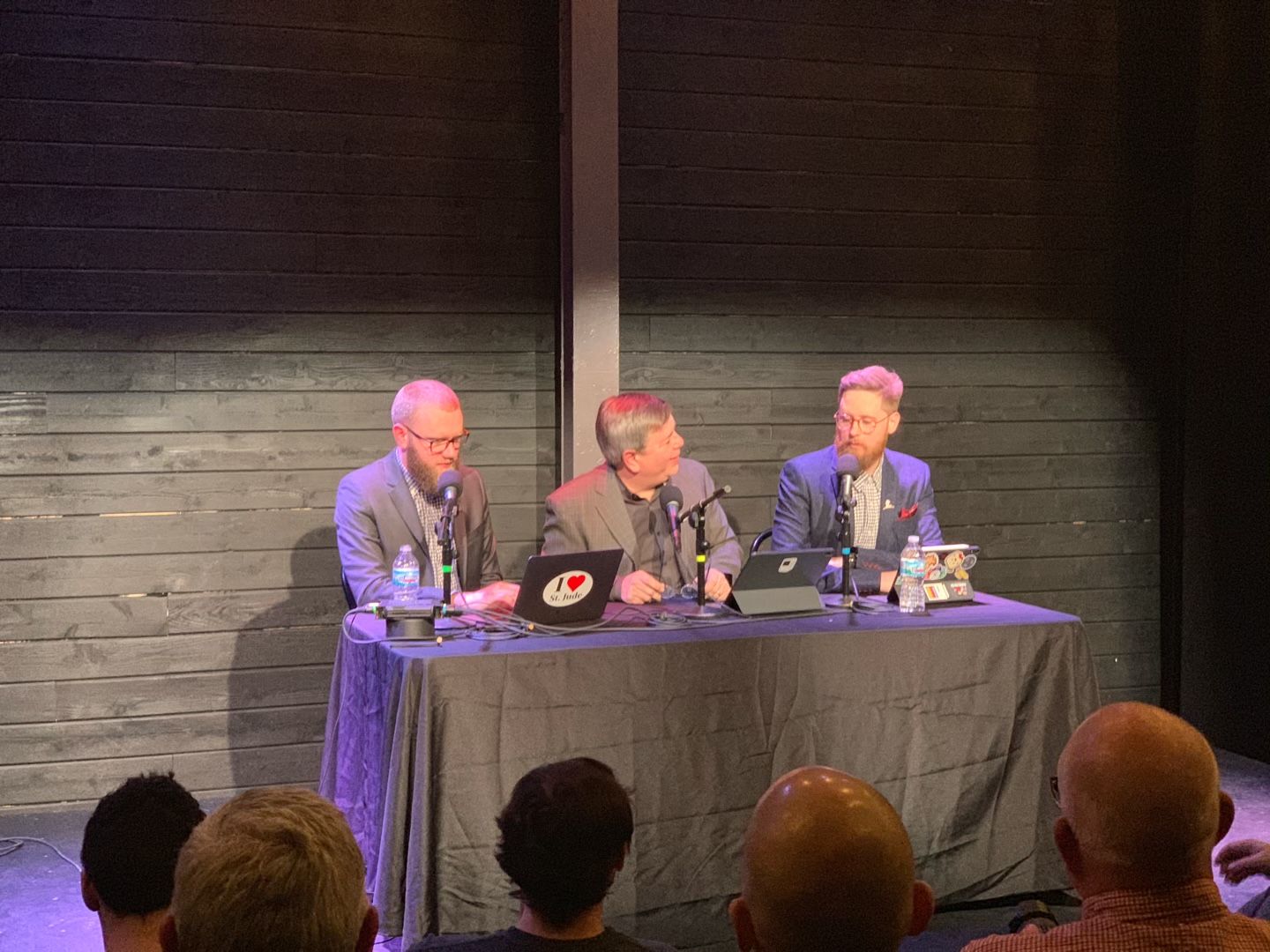 Getting two guests to take transatlantic flights to appear at your live podcast recording is pretty impressive, and seeing Myke and Rose was a real treat.
The rest of the show just flew by. Afterward, folks who scored the "VIP" tickets (about half the audience) got to hang around for a meet and greet. David, Stephen, Rose, and Mike put in a lot of time talking to folks (it seemed like David, in particular, was really enjoying it).
In addition to the hosts and guest, there was a selection of other podcasters/bloggers in the audience as well. Beyond the aforementioned Mike Schmitz and Chris Bailey, I also had a chance to talk with Mike Potter, organizer Macstock. Talking to him has me pretty excited about going to Macstock for the first time in July (I'd bought a ticket even before they announced that Mac Power Users episode 500 would be recorded live at the conference). I didn't even get a chance to talk to Alex Cox of Supercomputer or John Voorhees of MacStories.
But beyond the big names, I enjoyed the opportunity to talk with fellow Mac Power Users listeners. It's always good to get a chance to share some fellowship with folks who have common interests.
All told it was quite late by the time I headed out and about midnight when I got back to the hotel.
Sunday
On Sunday I spent the day at the Field Museum of Natural History. It, too, has quite a few new exhibits from the last time I was there. However, I do remember some that date back to my previous visit a decade or so ago. The new exhibits include an excellent dinosaur exhibition and some good touring exhibits on mummies (both Peruvian and Egyptian) and ancient China.
After a nice dinner at a local English style pub, I headed out to O'Hare for my late flight home.  At the airport I found my flight had been delayed even later. Then back in Wichita the temperature was in the single digits, and I wasn't able to get my car started.  I finally took an Uber, arriving home about 2am.
Concluding Thoughts
Save for the last minute issue with my car, this was a great trip. Going to a live Mac Power Users recording was a fantastic experience. I'm very happy that I took the plunge and decided to come. The recording itself was pretty neat, but the real highlight was the chance to talk with David, Stephen, Rose, and a lot of fellow Mac Power Users listeners. This really has me looking forward to coming back to Chicago for Macstock this summer.
---
Going to Chicago of all places for Mexican food does seem a little odd, but it was pretty good (even with my standards for good Mexican food calibrated by growing up in Arizona).

↩︎
---
Previous post
iPad Pro with an external display
One of the questions that have occupied me recently is whether an iPad Pro can replace my Mac laptop.1 One of the ways I justified spending a lot of
Next post
iPad on a Stick
In an earlier article I related my experience spending a month using my iPad Pro with an external monitor. The external display has some real